HOW LONG BEFORE MY WEDDING SHOULD I BOOK MY APPOINTMENT?
Please book your appointment 6-12 weeks before your event date. As soon as you have the delivery date for your dress, you should schedule your first fitting (since appointments book up quickly). The minimum amount of time needed for alterations is 4 weeks.  An additional cost for a rush fee may be applicable for dresses needed within 2 weeks. The exact shoes and undergarments you plan to wear with your dress may be required at your first fitting. Please note we do have sew-in bra cups available, which 90% of brides prefer. 
Begin by booking an 

appointment 

online for a day and time that is convenient for you. It may be necessary to bring the exact shoes and undergarments you plan on wearing with your gown to your first appointment. On the day of your fitting, our master seamstress will pin your dress to show you the alterations necessary to provide an ideal fit.
Once we have a clear timeframe for the alterations your dress requires, we will schedule your follow-up fittings in store. Following your appointment, you will be given a price estimate for the alterations. Transformations takes tremendous pride in the quality of our work, and we strive to make sure that you are absolutely delighted with the way you look on your special day.
WHAT ARE TYPICAL ALTERATION COSTS?
The cost of gown alterations can vary significantly depending upon many factors including the number of layers in the dress and lining, the understructure/boning, lace, beading, fabric, cut, hem, finish, buttons, zippers, belt, corset, bustle, and train, etc.
WHAT FORMS OF PAYMENT CAN I USE?
We can only accept cash for bridal dresses and require a deposit of half the total amount on the second fitting date. The remaining cost is due on the day of pickup. 
DO YOU STEAM/PRESS DRESSES?
We do not steam or press dresses. We recommend making arrangements for a final steaming/pressing on the big day as your dress will likely become wrinkled once it's placed in a garment bag for transportation. Many hotels, venues and dry cleaners have steamers available for your use, so it is a good idea to check with them first.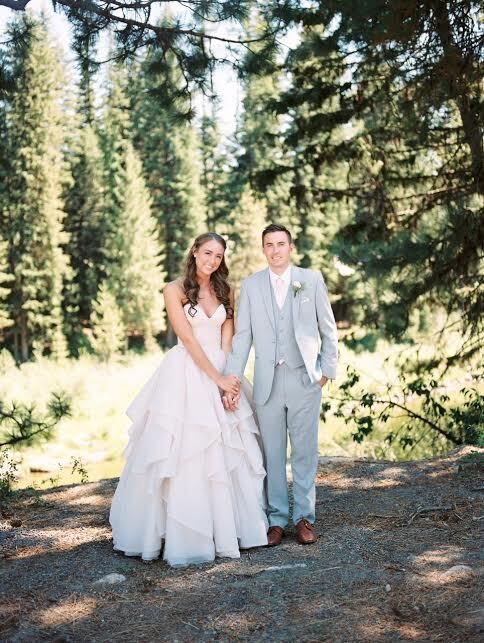 ❝
Here are pictures from my wedding that I had told Melinda I would pass along! The work on my dress made it absolutely perfect!
❞
– Melissa