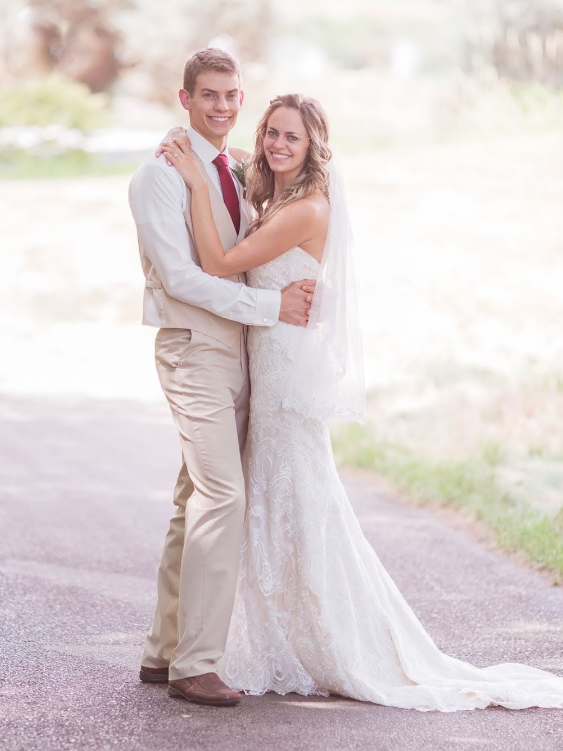 ⭐️⭐️⭐️⭐️⭐️
❝
I had Melinda and her team tailor my wedding dress back in 2018 and she did a FANTASTIC job! My mom is a quilter / sewer (not to mention, a perfectionist) and after having my dress tailored by Transformations Sewing, said that my dress looked like it was made just for me. The alterations were absolutely perfect! Within the past couple of weeks, I've sent a couple of my engaged friends to Transformations Sewing - they've also had glowing reviews!
❞
– Rachel B.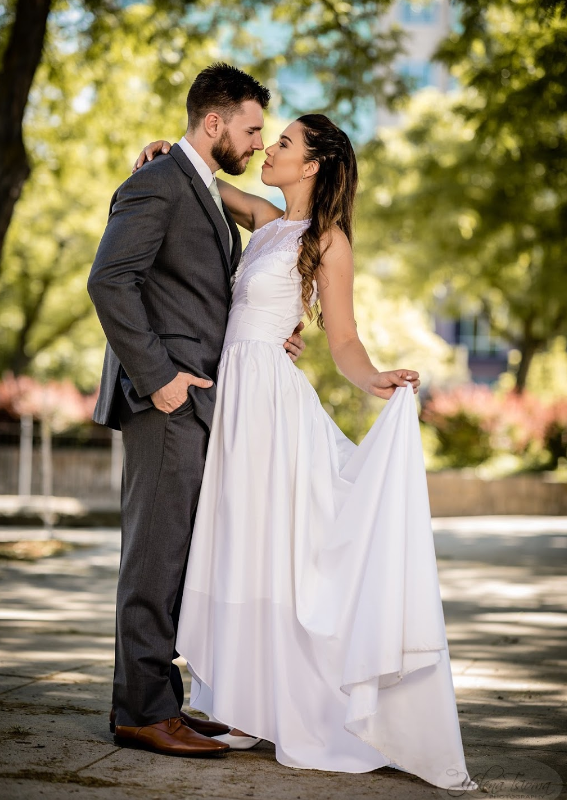 ⭐️⭐️⭐️⭐️⭐️
❝
Melinda is an outstanding seamstress and alterations genius. For my wedding gown, I chose to alter my mother's dress. This is not a job I could have handed over to just anyone, but I quickly came to trust her through her demonstrated competency and eye for detail. She was efficient in her work but she also took her time to be gentle in outlining the garment's limitations and the outcome of certain changes. I found her to be very high value and a professional I'd recommend over and over again. As you can see, I truly had her do an overhaul! Everyone was in disbelief that this was in fact my mother's dress. I wouldn't have done a single thing different in regards to my dress, I am really beyond thrilled with my experience.
❞
– Kirsten A.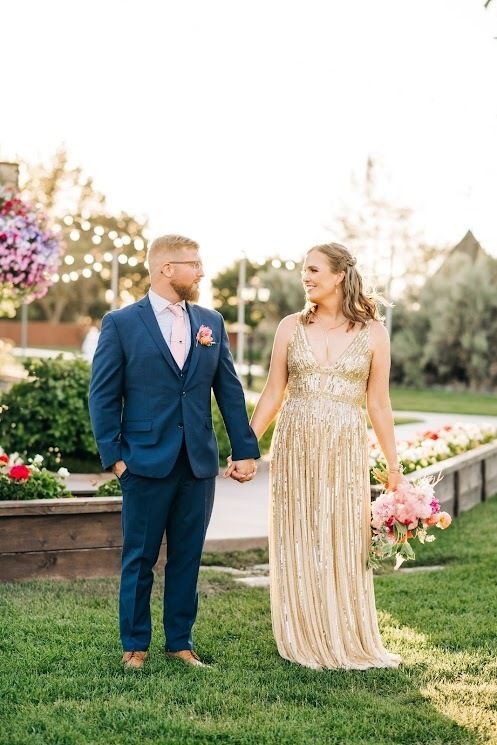 ⭐️⭐️⭐️⭐️⭐️
❝
Linda, Thank you so much for doing the alterations on my reception dress!  It fit like a dream and I got so many compliments.  You did an excellent job.  Thanks for helping me feel like a princess in my gold sparkly dress!
❞
– Stephanie B.
⭐️⭐️⭐️⭐️⭐️
❝
Melinda, How can I ever thank you enough for making my dress fit better than in my dreams. I couldn't possibly have loved it more, and I'm not the only one. I got literally countless compliments on it. It was a real dream-come-true. And our day turned out even better than we could have imagined. It was the best day of our lives up to now, and we are so grateful.
❞
– Amber D.
⭐️⭐️⭐️⭐️⭐️
❝
Wow! I will never go anywhere else for any alterations! Melinda is a joy to work with and is the sweetest lady! I had my wedding dress bustled and I could not have been more pleased! I felt like a princess through the entire experience! If you need a wedding dress altered, look no further! Go see Melinda! You will not be disappointed!
❞
– Tally R.
⭐️⭐️⭐️⭐️⭐️
❝
Julie is truly 1 of a kind. Not only is she incredibly talented but she double and triple checks any alterations and ensures it is exactly what's needed. She is fair and fast and diligent, communicating with you every step of the way if there's any hiccups and asks how you'd like to proceed. From custom jackets to simple hems, doesn't get much better than this!
❞
– Jacob B.
⭐️⭐️⭐️⭐️⭐️
❝
Melinda's talent with needle and thread is exceptional and the end result was absolutely gorgeous! I am so happy with how the hem of my gown (the part that needed the most alterations done to it) turned out. It flowed just wonderfully over the top of my shoes on the dance floor. I received too many compliments to count about my gown. Melinda's hands were a large part of the reason for how lovely it tuned out. I could not have chosen a more skilled seamstress than Melinda!
❞
–
Adrienne Z
.
⭐️⭐️⭐️⭐️⭐️
❝
Brought my prom dress in that was too tight, Margret put a lace up corset in the back and now it fits perfect! It's beautiful. Everyone there is also SO NICE. They are awesome
❞
– Lindsey H.
⭐️⭐️⭐️⭐️⭐️
❝
As someone who is terrified by all of the pressures surrounding a wedding, I am so happy that I went to Transformations Sewing to get my alterations. Everyone in the shop is so kind and thoughtful. They aren't pushy or bossy in any way, but they all know what they are doing. They give you the exact experience that you want. You can feel confident taking your business there and know that you are working with wonderful local people.
❞
– Hillary B.
⭐️⭐️⭐️⭐️⭐️
❝
I am beyond satisfied with the ladies at Transformation Sewing! They're all incredibly sweet, welcoming, and offer excellent service. I brought in a dress with a twisted strap, and a skirt in need of a buttonhole and a reduction in waistband width. Shirlene (God bless her!) did a wonderful and expedient job in these adjustments and even corrected the unevenly sewed fabric of my skirt's waistband (which I forgot to mention upon dropping it off). If you need a skilled and friendly seamstress, this is the place to go. Thank you, TSS!
❞
– P.P.